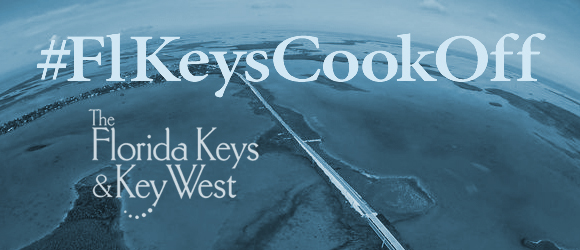 Florida Keys — 'Own a City' Event in Philadelphia
Background
NewmanPR supported the Florida Keys Tourism Council's Philadelphia Station Domination/Own a City Campaign with several public relations initiatives including a food event at the prestigious Walnut Hill Cooking College for 24 Philadelphia-area food bloggers and social media influencers.
Strategy
Participants competed to prepare Keys dishes in a "Top Chef"–style promotion that featured Keys restaurateur and chef Bobby Stoky and Philadelphia celebrity and Key West restaurateur Pat Croce.
The venue was decorated with Keys branding, and the promotion was designed to focus consumer awareness on the destination and motivate travel to the Keys.
In addition to the "Top Chef" event, activities included appearances by Stoky and Croce preparing Key lime pie on Fox's "Good Day Philadelphia," a follow-up visit by Stoky on "Good Day Philadelphia" after the cook-off, a morning radio show interview on WMMR, a Key West food feature in the travel section of the Philadelphia Inquirer and a segment on Key West's Conch Shell Blowing Contest that ran on Philadelphia's ABC and Fox affiliates.
Results
Coverage of the Walnut Hill event appeared in the Philadelphia Business Journal and multiple online publications and blogs. In addition, the hashtag #FLKeysCookOff received over 1,676 social media mentions over three weeks. Original mentions reached more than 1.8 million people and spread to over 3 million additional people via retweets and shares. The hashtag trended in the Philadelphia area during the two-day promotion. An agency-produced video of the event was posted on the Florida Keys & Key West Facebook page, where it was viewed by 7,900 people in the first week.