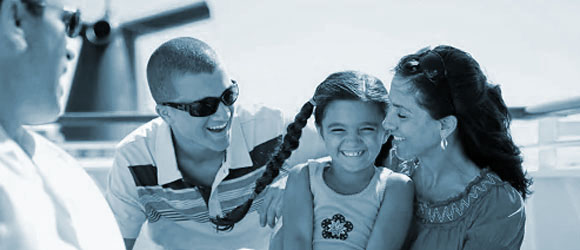 Carnival Cruise Line's FunShip Employee Newsletter
Background
For five years NewmanPR produced the content for Carnival Cruise Line's quarterly employee magazine, Seaview. The publication was a 38-page, glossy, four-color magazine, heavy on photo content with lots of captions and short articles.
Strategy
The purpose of Seaview was to recognize employee longevity and achievements, share company news and provide important health, safety and work-life information along with a dose of fun stuff, like word puzzles.
From the latest news across the fleet to Q&As with executives and ship's officers, the magazine celebrated the activities, milestones and achievements of Carnival's 3,900 shoreside and 33,500 shipboard employees.
Besides covering a multitude of news items, from retirements to promotions and charity events, the NewmanPR team produced a "Health Wise" wellness column, "Fun Facts," foreign language tips, inspirational quotes and even a "Seek & Find" word-hunt game.
Results
Distributed throughout Carnival's Miami headquarters and to all 22 ships in its fleet, Seaview was extremely popular among Carnival employees, both shoreside and shipboard, who supplied a majority of the content. Publication of the magazine was suspended following the March 2019 lockdown of the cruise industry.