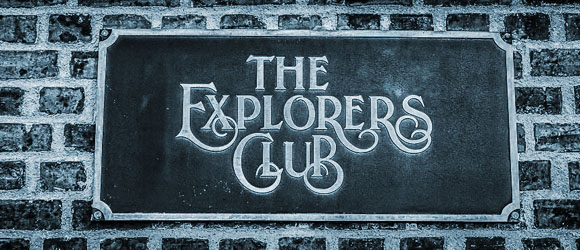 Holland America Line — Branding Launch and Partnerships Event
Background
Holland America Line planned to make a bundle of major announcements regarding a new program called "Explorations Central" — including unveiling the first logo update in 30 years. Explorations Central was a new onboard enrichment program that focused on destination immersion, which included several significant new partnerships. The cruise line desired to have a large media audience at the venue that tied into the theme of exploration and wanted to webcast the event to an audience across North America and Europe.
NewmanPR was tasked with identifying a suitable location in Manhattan, staging the event, inviting media and handling all on-site logistics (including identifying and contracting a webcast supplier), event planning and execution, including décor and catering.
Strategy
The agency chose the renowned Explorer's Club, an American-based international multidisciplinary professional society that promotes scientific exploration and field study. The club was founded in New York City in 1904 and has served as a meeting point for explorers and scientists worldwide, from expeditioners to the far corners of the earth to astronauts. The Explorer's Club was deemed an excellent choice of venue that was appropriate given the event theme and nature of the company's announcements.
Those announcements included the launch of Explorations Central and the associated new partnerships with BBC Earth, Afar Media and UTrip trip-planning software. Additionally, the line unveiled a logo refresh and a new tagline — "Savor the Journey."
Results
The event drew 67 journalists from the New York region. The live feed was attended by over 2,500 viewers, news coverage resulted in more than 200 mentions across travel and news media outlets with an estimated advertising equivalency value of $1.1 million. The 48 tweets broadcast live from the Explorer's Club during the event had a total reach of over 3.2 million.