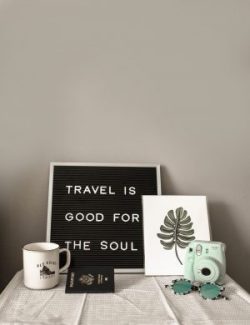 According to a recent survey by Morning Consult, Americans are showing increasing confidence in recreational travel. Whereas attitudes toward travel in 2020 were cautious and wary, attitudes as we enter the first quarter of 2021 are showing signs of renewed confidence in travel across generations.
Perhaps this is attributable to the fact that there are three approved vaccines currently being administered in record numbers across the nation, but it could be just as much a function of pent-up frustration after a year of proscibed activities, from dining out in restaurants to boarding a plane for long-distant travel.
Here are some of the findings of the recent study:
Since April 2020, Morning Consult has asked consumers if they feel comfortable going on vacation, and the share had rarely moved above 33 percent through mid-January. However, that share inched up through February, reaching 43 percent as of the end of the month and setting a new record for the category yet again.
Forty-eight percent of U.S. adults said they currently feel safe renting a car, a figure that has slightly fluctuated early this year and jumped seven percentage points from last week. Though most comfortable driving, comfort with planes, trains and buses is inching up, with more than a quarter of respondents saying they currently feel comfortable with each of those three options.
Americans are about as comfortable staying at major hotels as they are taking vacations in general. Forty-one percent of adults said they would feel safe booking a stay at a major chain, a share that remained mostly flat in February, but increased by six percentage points as of the latest survey. Thirty-five percent expressed comfort with staying at boutique hotels, closing a gap between those two options that was wider last month. Thirty-one percent said they would feel comfortable at a home-sharing venue such as an Airbnb, up from 29 percent last week.
So, whether it represents a longing for the old normal or an accdeptance of the "new normal," this shift in attitudes is a positive development for the travel business.