These photos taken by Newman PR Vice President Andy Newman at Hemingway Days in Key West were picked up by both Time Magazine and Fox News.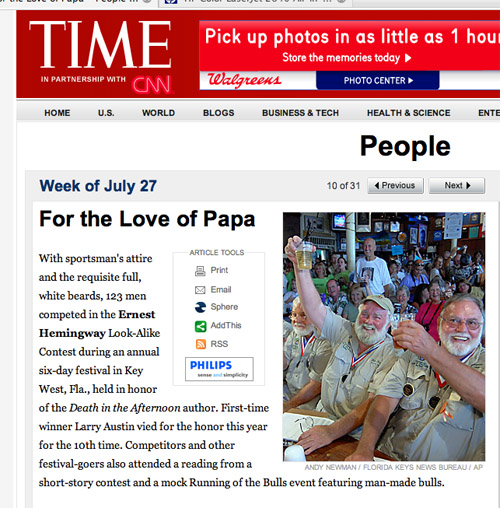 Andy's photographs of Newman PR clients, particularly those of the Florida Keys & Key West, and Carnival Cruise Lines, have been published around the world.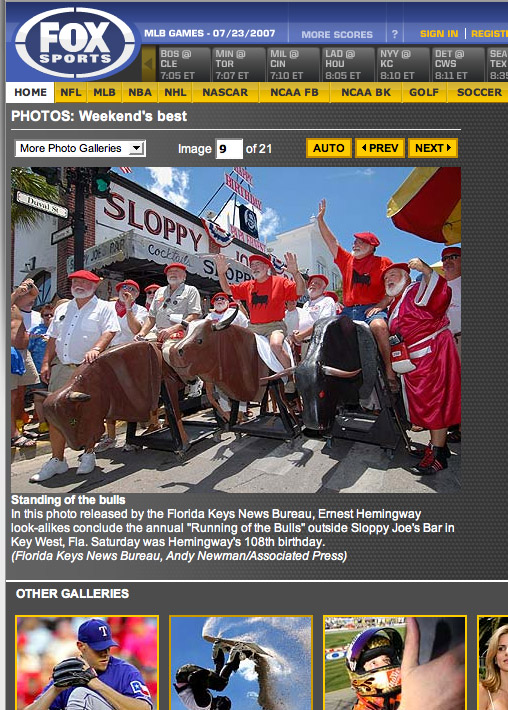 Hemingway Days are held every July in Key West.